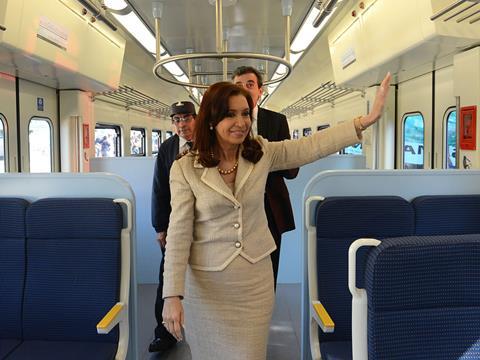 ARGENTINA: President Cristina Fernández joined Minister of the Interior & Transport Florencio Randazzo at Sáenz Peña station on April 23 to mark the entry into service of the new fleet supplied by CSR of China for the San Martín commuter route in Buenos Aires.
Fernández said that the new fleet and upgraded infrastructure on the San Martín route between Retiro and Pilar marked the start of a US$1⋅63bn railway investment programme that would also include the Mitre, Sarmiento and Roca commuter networks, as well as the main lines from Buenos Aires to Rosario and Mar del Plata.
CSR has supplied a total of 24 diesel locomotives and 160 coaches for the San Martín route, where platforms are being raised to match the floor height of the new cars.