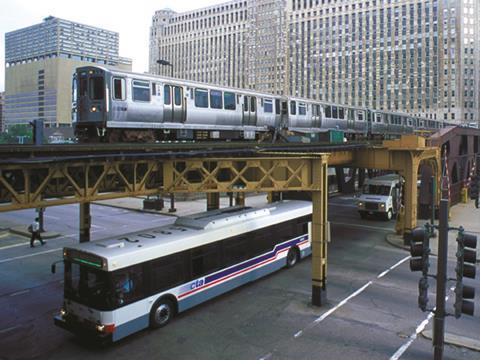 USA: A $646m contribution by the state of Illinois to complete a $1bn funding package for a major overhaul of Chicago's Red and Purple metro lines was announced by Mayor Rahm Emanuel and Governor Pat Quinn on November 3.
The grant from Illinois' 'Jobs Now!' capital programme will be combined with previous state contributions, $255·5m in federal funding and $44·1m from the city.
This will fund major track renewals, station repairs and traction power supply upgrades on a significant portion of the Purple Line. Red Line works will also include track, station and substation upgrades, rebuilding Wilson and Clark/Division stations, and renewing ventilation systems on underground sections of the route. Speeds are currently limited to less than 56 km/h on 35% of the Dan Ryan branch of the Red Line, and almost 20% is limited to 24 km/h.