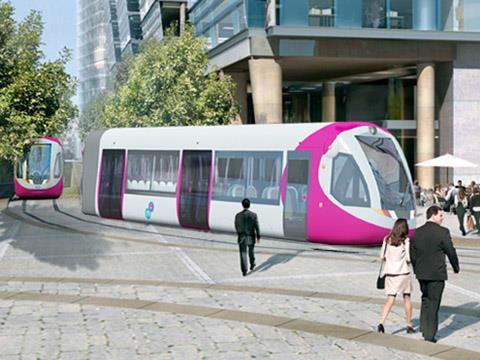 UK: In his Comprehensive Spending Review speech on October 20, Chancellor George Osborne confirmed that the Department for Transport will make funding available for the Midland Metro extension from Snow Hill to New Street in Birmingham, and for Phase 2 of Nottingham Express Transit to Chilwell and Clifton.

DfT is providing £80m towards the £127m cost of the 1·4 km New Street extension. According to Centro, the project cost includes a fleet of 20 new, bigger trams which would increase passenger capacity and frequency to every 6 min throughout the day, as well as work to extend Wednesbury depot. The project is due to be completed in 2015.

The situation in Nottingham is less clear. While DfT has said that NET Phase 2 can go ahead, the amount it is expecting to pay towards the total cost of £680m is not specified as promoter Nottingham City Council has been told by DfT to 'tighten the budget'.

Two consortia, Arrow Connect and Tramlink Nottingham, are currently preparing bids under a PFI scheme, but NET says that the contract to build and operate the extended network is not due to be awarded until August 2011. Work is still expected to start in the autumn of 2011 with both routes operational late in 2014.