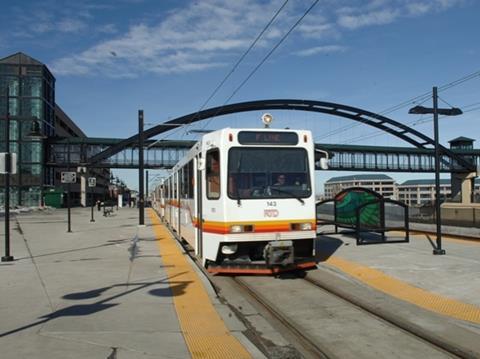 USA: Denver Regional Transportation District has selected a consortium led by Balfour Beatty Infrastructure Inc as preferred bidder to design and build an extension of the Southeast light rail line. The consortium also includes Parsons Brinckerhoff, Capitol Management, Transit Safety & Security Solutions, Systems Consulting and Communication Infrastructure Group. Other bids were submitted by Kiewit, Hatch Mott McDonald and Mass Electric; Stacy & Witbeck, Herzog and STV Wadsworth; and Graham, Kraemer and Stantec.
The 3·7 km extension would run south from the existing Lincoln terminus of the E and F light rail routes to RidgeGate Parkway, with intermediate stations at Sky Ridge and Lone Tree City Center. RidgeGate Parkway would have 1 300 parking spaces.
Design is due to begin later this year, with construction expected to start in early 2016 and completion in early 2019.
The project has a budget of $233·1m, of which $34m has already been spent on the environmental analysis, preliminary engineering and design, and procurement of eight light rail vehicles. The remainder will be financed through a combination of federal, private and local funds, with 50% coming from the Federal Transit Administration's New Starts programme, 36% from RTD through local sources and 14% from private businesses and local government.