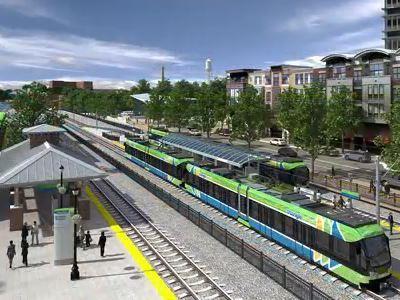 USA: The Federal Transit Administration approved project development for the Durham-Orange Light Rail line in North Carolina on February 25.
'We can now proceed to complete the environmental process, advance our engineering and make final alignment decisions', said David King, General Manager of transport authority Triangle Transit.
Environmental impact statements are due to be completed by January 2016. The project development phase is scheduled to take two years, followed by three years of engineering design. Construction is expected to take four to five years.
The 27·5 km line would run from Alston Avenue in eastern Durham to UNC Hospitals in Chapel Hill with 16 intermediate stops, including one at Duke University. It is estimated to cost $1·34bn at 2012 prices. Part of the cost will be met through a 0·5% sales tax approved by voters in Durham and Orange counties.