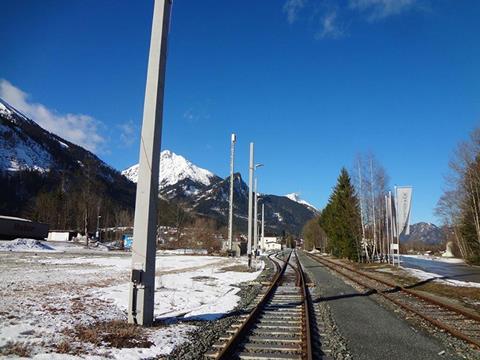 AUSTRIA: ÖBB-Infrastruktur has announced that it will electrify its last remaining section of unelectrified track in the Land of Tirol by the end of the year at 15 kV 16·7 Hz.
The ÖBB network in Tirol covers 459 route-km, of which 97% is electrified. The only section that is currently unelectrified is the 14·4 km line between Reutte and Schönbichl on the German border, which forms part of the Reutte – Kempten route.
Around 300 electrification masts are being installed, along with 15 900 m of overhead line and 1 000 insulators. An isolation switch bank will be put in at Vils station.
Most of the work is due to take place without interruption to service, but there will be two blockades of the route: from March 16 to April 26 and from September 14 to November 3.