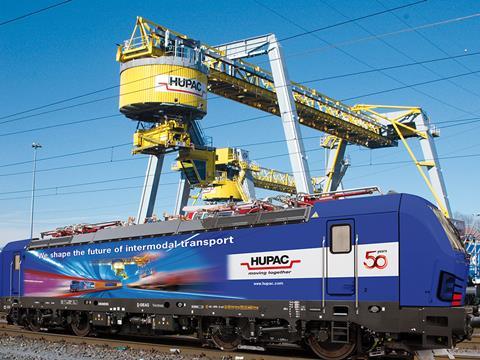 SWITZERLAND: Intermodal freight company Hupac has ordered eight Siemens Vectron MS electric locomotives for use on freight services between the Netherlands, Germany, Austria, Switzerland and Italy via the Gotthard Base Tunnel.
Announcing the contract on June 1, Siemens said deliveries from its München-Allach plant would begin in early summer of 2018. The 6·4 MW locomotives with a maximum speed of 160 km/h will have ETCS as well as national train control systems.
'With this investment in Vectron locomotives, we can more efficiently serve the Rhine-Alpine Corridor with internationally integrated traction', said Hupac Managing Director Bernard Kunz.