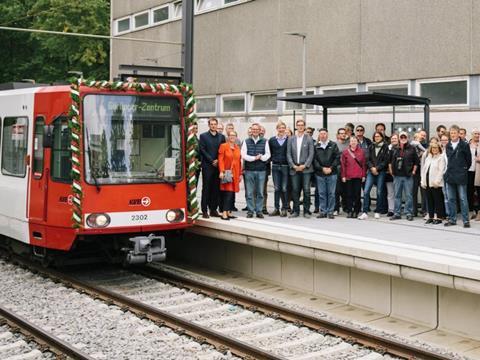 GERMANY: A northwestern extension of Köln light rail Line 3 opened to passengers on August 27, following an official inauguration ceremony on August 25.
The 600 m extension from Ollenhauerring runs along Militärringstraße to reach a new terminus at Görlinger-Zentrum. The new stop offers level boarding.
Main works started in February with an estimated cost of €12m. Zweckverband Nahverkehr Rheinland has financed 90% of the project cost.