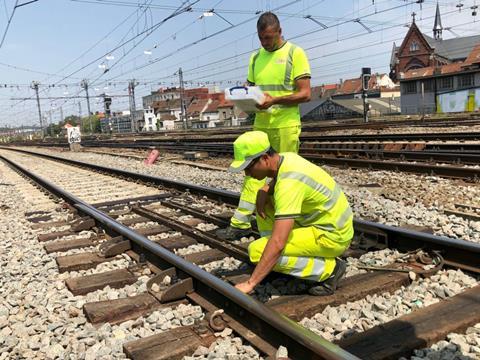 BELGIUM: Infrastructure manager Infrabel said on July 30 that it had been forced to defend itself and changes in its maintenance policy in a case brought before the Brussels Francophone Business Court by freight operator Lineas. Services run by Lineas and other operators had been affected by an unexpected change to track maintenance procedures introduced last year.
In the process of renewing Infrabel's safety licence, the national safety authority (Service de Sécurité et d'Interoperabilité des Chemins de Fer / Dienst Veiligheid en Interoperabiliteit van de Spoorwegen) had ruled on May 18 2018 that maintenance or renewals work would no longer be permitted on tracks where trains were running. An arrangement known as Procedure S460 had enabled staff to carry out work on one track of a double-track route while trains were running on the adjacent line. Following the rule change this was no longer possible, and the new policy was applied with effect from May 22.
Infrabel said at the time that it had no choice but to interrupt services and close certain lines in order to carry out maintenance. A spokesman indicated that about 100 worksites were affected. However, the infrastructure manager contended that the decision had been made by SSICF/DVIS without warning and without a risk assessment having been carried out. It said that it would appeal against the ruling, noting that there were significant operational and financial consequences.
Infrabel spent six months negotiating with SSICF/DVIS, culminating in a revised version of S460 that was applied with effect from January 1 2019. This permitted some maintenance work to be undertaken with adjacent tracks in use under strict conditions.
The infrastructure manager said that it 'deplored' recent attacks in the press made by operators who did not take into account the new rules under which it was obliged to work. Infrabel regretted that the only response from its attempts to help the operators deal with the situation had been a legal dispute.