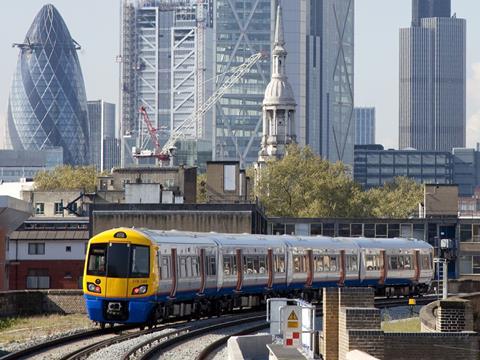 UK: All-night services on part of the London Overground network will begin in December, Mayor of London Sadiq Khan announced on July 3.
Services on the East London Line between New Cross Gate and Dalston Junction are to run through the night on Fridays and Saturdays, with all-night services extended to Highbury & Islington from next year. Stations are to be staffed at all times while trains are running.
Night services will not initially call at Whitechapel, owing to work associated with the Crossrail project. Trains are expected to start calling at Whitechapel in mid-2018, once the Crossrail works have been completed.
'Our Night Tube services have been a real success right across the capital, so I'm delighted to announce that we'll be bringing the Night Overground to the East London Line later this year', said Khan. 'It will provide huge benefits to Londoners and visitors to our city, helping those working hard through the night and all those out enjoying everything London has to offer, as well as creating jobs and boosting our economy.'
Unlike most of the London Overground network, which runs on routes owned by national infrastructure manager Network Rail, the route between New Cross Gate and Highbury & Islington is managed by Transport for London.
Night Tube services are due to be rolled out to parts of the Metropolitan, Circle, District and Hammersmith & City lines after the 'Four Lines Modernisation' programme has been completed in 2023.