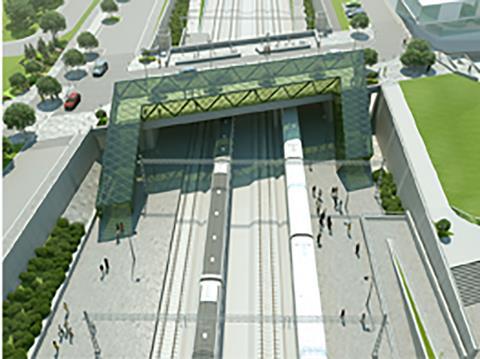 SWEDEN: Trafikverket has selected the Lund – Arlöv Fyra Spår consortium of NCC and OHL for a SKr2bn contract to quadruple a section of the busy Lund – Malmö route.
The civil works and railway systems contract announced on June 8 covers the construction of two temporary tracks between Hjärup and Arlöv. These would be used by train services while the consortium builds four new tracks on the existing alignment between Flackarp and Arlöv, where the railway is to be placed in 5 km cutting to reduce noise. The line would be covered over where it passes through Åkarp.
Trafikverket received four bids for the contract, which subject to any appeals is expected to be signed by the end of June. Construction would start in July for completion in December 2023.
There is an option worth SKr1bn which would cover reconstruction of the next section between Flackarp and Lund by the end of 2024.
'This is one of the busiest railway lines in Sweden and minimising disruption during the construction period is crucial, not just for rail passengers but also for road and pedestrian traffic in the area', said Svante Hagman, Business Area Manager at NCC Infrastructure. 'NCC has extensive experience of implementing complex projects in the midst of ongoing operations and our full project responsibility equips us with an overview of all parts of the project.'