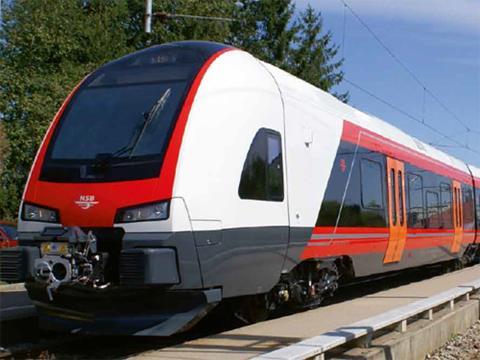 NORWAY: Proposals for a second cross-city tunnel to relieve the busy rail link through the centre of Oslo are to be examined as part of a study commissioned by the Ministry of Transport & Communications on August 14.
Infrastructure manager Jernbaneverket, national road agency Statens Vegvesen and the greater Oslo public transport agency have been asked to study options for long-term transport development around the capital, including new main line and metro tunnels. Expected to be ready in early 2015, the study is intended to inform priorities in the government's next National Transport Plan for 2018-27.
The ministry has asked the study team to focus on options to relieve the existing rail and metro tunnels through the capital, so as to increase the throughput of the Oslo hub. The study is to consider wider rail and metro infrastructure development in and around Oslo, up to a 1 h journey time radius based on the current 'inter-city triangle' upgrading programme due for completion in 2030.
The schemes are to make provision for the transport of freight through double-track tunnels under the capital and on the radial corridors; at present most freight trains use existing surface lines and an orbital route well north of the city. Although the study will focus primarily on rail options, measures to increase the average speed of buses and car occupancy rates will also be considered.
Jernbaneverket is to hold a competition for the reconstruction of Oslo's Middelalder park following the construction of a cut and cover section of the Follo line duplicating the existing railway to the southeast of the capital. Working with the city council and conservation authorities, the infrastructure manager plans to award three contracts by October 1, one for a 'history park', one for a municipal park and one for an events venue.