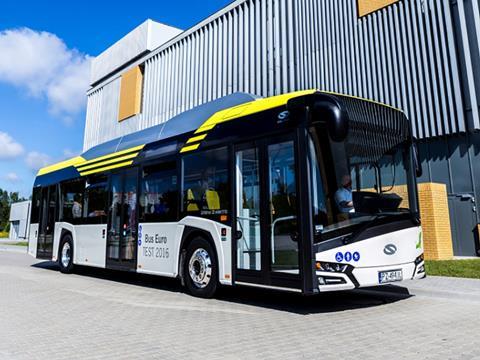 ITALY: Solaris Bus & Coach has won orders to supply 12 Urbino 12 electric buses to ATB Bergamo and 10 similar vehicles to ATM Milano.
The buses will have Medcom electrical equipment, with the ZF AVE 130 axles with two 125 kW integrated traction motors powered from a 240 kWh battery pack. ATB Bergamo is to use a Medcom plug-in charger offering the ability to charge two vehicles simultaneously at 40 kW, while ATM Milano has opted for 70 kW on-board chargers.
The Bergamo vehicles will have 23 seats, 11 in the low-floor area, and a total capacity of 74 passengers. ATM Milano has chosen a configuration with 26 seats, 14 in the low floor area.