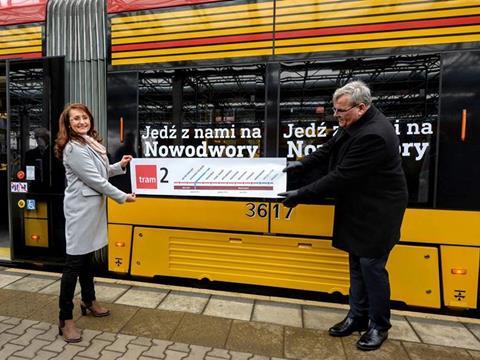 POLAND: The latest expansion of the Warszawa tram network opened to passengers on February 27, with the commissioning of a 1·5 km northern extension to Nowodwory.
Built by a ZUE-Strabag consortium under a 31·6m złoty contract, the extension runs from Tarchomin Kościelny and has an intermediate stop at Štefánika. It is served by Route 2, with services to Nowodwory running every 4 min in the peaks and every 6 to 7½ min off-peak.
The latest extension follows on from the opening of the Zajezdnia Żoliborz – Stare Świdry section in January 2013, and a further extension to Tarchomin Kościelny in December 2014. Plans envisage a further extension to Winnica, which would open in the second quarter of 2019.