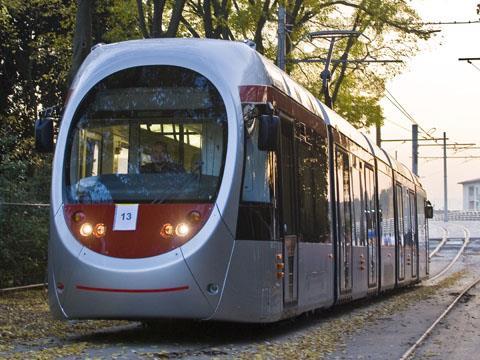 ITALY: Line 1 of the Firenze tram network opened for passenger service on February 14. Starting at the Santa Maria Novella FS station in central Firenze, the 7·4 km line has 14 stops and ends at Villa Costanza in the district of Scandicci. It is expected to carry 98 million passengers a year.
Design, construction and operation of the line has been undertaken by a consortium of RATP Développement (51%) and local bus operator ATAF (49%), which holds a 30-year operating concession for a three-line network, eventually totalling 29·5 km.
Line 2 will run for 9 km from Peretola airport to Piazza della Libertà, serving the university and the city centre; it will have 19 stops. The 4·5 km first phase of Line 3 will link the hospital at Careggi with Viale Strozzi serving nine stops. The remaining 8·5 km would extend the line to the FS station at Rovezzano, adding a further 15 stops.
On January 30 RATP Développement signed a strategic partnership agreement with Saptco, one of Saudi Arabia's largest bus and coach operators. The two companies intend to bid for metro and light rail operating and maintenance contracts in major Saudi cities.