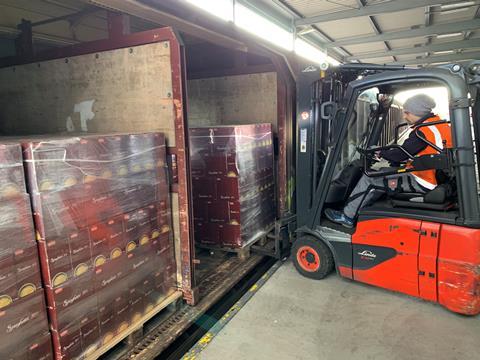 EUROPE: The Council of the EU, which brings together national ministers from each member state, has called on the European Commission to draw up 'swiftly' a pandemic and major crisis contingency plan for the freight sector.
In conclusions issued on October 23, the Council said the plan should include EU-level co-ordination measures and clear guidelines for:
maintaining cross-border freight operations along the TEN-T corridors and other essential routes;
ensuring free movement of transport workers while safeguarding the protection of their health and safety;
preparing guidelines and best-practice toolboxes in order to strengthen the sector's resilience;
setting up a coherent regulatory framework for exemptions to be applied when pandemics and other major crisis situations arise.
The Council encouraged the Commission to extend, where appropriate, the contingency plan to passenger transport and transport in general.
It also invited the Commission to develop a specific framework for temporary state aid that would allow member states to act quickly to support the transport sector in pandemics and other major crisis situations.
Rail sector response
Welcoming the Council's call, the European Rail Freight Association pointed out that 'a well-functioning rail freight market will be crucial to achieve the objectives of the Green Deal'. It suggested that freight contingency planning 'should reflect the essential ideas of the Green Lanes concept and the regulation establishing measures for a sustainable rail market in view of the Covid-19 pandemic.'
Agreeing that TEN-T corridors and other essential cross-border connections should be kept operational, ERFA pointed out that 'freight transport is systemically relevant for our community and our supply chains', and that 'for well-functioning supply chains the free movement of transport workers is essential'.
Hoping that the Commission would take on board the lessons learned during the pandemic in in its upcoming legislative initiatives, 'especially regarding punctuality and reliability of rail freight services', ERFA added that 'all aid schemes need to be fair, transparent and non-discriminatory'.
'During the current crisis, rail demonstrated its resilience and its capacity to provide reliable and safe transport of goods', agreed CER Executive Director Libor Lochman. 'This undoubtedly adds to its recognised environmental credentials. We can therefore only applaud the Council for emphasising the role of rail in future contingency planning.
'European railways are ready to carry on living up to this challenge, as they have done since the beginning of the crisis. At the same time, CER hopes that member states will increase their financial support to rail, both passenger and freight, which has demonstrated its capacity to face not only the current health crisis but also the environmental benefits which the EU Green Deal seeks to address.'