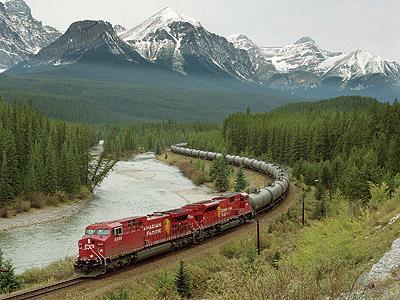 CANADA: Plans to bring forward to 2013 capital spending projects which were previously scheduled for 2014 were announced by Canadian Pacific on May 7.
The company said higher than anticipated cash flow projections for the current year will enable it to allocate a further C$75m to C$100m to the C$1·1bn 2013 capital investment programme announced in December.
The additional projects include track upgrading on the North Main Line between Winnipeg and Edmonton, signalling upgrades between Moose Jaw and Chicago to increase productivity and capacity, and 'opportunistically acquiring core assets that would otherwise be leased' to reduce costs and strengthen the balance sheet.
'As our railway continues to transform, we see opportunities to accelerate enhancements to key sections of our North American system', said Chief Executive Officer E Hunter Harrison. 'By taking these opportunities now to further improve our operations, we will be better positioned to respond to our customers' shipping needs.'