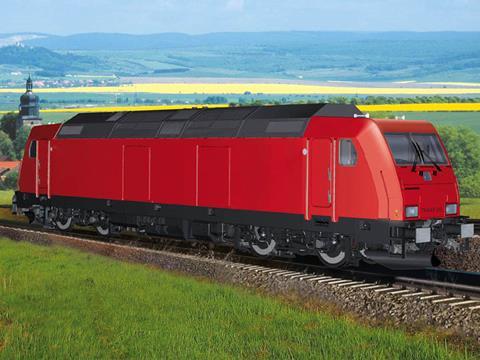 GERMANY: DB Regio has awarded Bombardier Transportation a framework contract for the supply of up to 200 Traxx DE Multi-Engine locomotives, which will have four small diesel engines in place of one large prime mover.
The nine-year agreement announced on April 18 is worth €600m, and includes a €62m firm order for an initial 20 locomotives to be delivered from mid-2013.
While Bombardier would not disclose the engine to be used, it said the four 540 kW 'rugged, heavy-duty industrial' engines will be a 'proven and highly efficient' design 'produced in very large series'.
It expects the use of multiple engines to reduce fuel consumption and exhaust emissions thanks to the ability to shut down engines during idling and at times of low power demand. The engines will be installed in exchangeable modules to enable low-cost maintenance, overhaul and future upgrading, with assured spare parts availability and support, 'thanks to the large quantity of engines installed'.
Assembly of the 160 km/h locomotives will take place at Bombardier's Kassel plant, using bodyshells from Wroclaw, bogies from Siegen and propulsion and control equipment from Mannheim and Hennigsdorf. Bombardier will be responsible for obtaining type approval.
More than 1 500 Traxx modular locomotives have now been sold, and they are approved for use in 18 European countries. Bombardier said the latest addition to the family is designed for passenger and freight work, and 'builds a bridge to a multitude of other industrial applications with the same engine.'