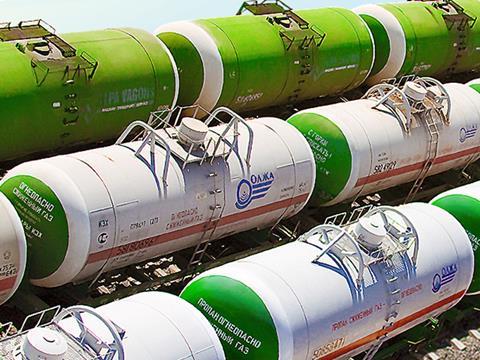 KAZAKHSTAN: The European Bank for Reconstruction & Development announced a US$24·8m senior secured loan to support the growth of privately-owned freight forwarding and wagon leasing company JSC Olzha on July 30.
Olzha intends to use the proceeds to support a US$32·8m programme to expand its wagon fleet and align its health and safety practices with international standards.
Olzha has been active in the rail sector for 18 years, and currently has a fleet of around 1 400 wagons, mostly liquefied petroleum gas and oil tanks. Kazakh-Chinese private equity fund Citis Kazyna Investment Fund I recently acquired a controlling interest.
EBRD said demand for Olzha's services is expected to increase significantly, with operators increasingly favouring leasing rather than ownership and oil and gas production expected to grow. The size of the country and the lack of significant water transport mean rail has a key transport role, carrying 60% of freight. The wagon market remains dominated by the state sector, but by supporting Olzha, EBRD will contribute towards increasing the share of privately-owned wagons in the currently 'underdeveloped' leasing market.
'This is our first private sector transaction in the railway sector in Kazakhstan and it makes us very proud to support the future growth and development of a local company with strong potential', said Thomas Maier, EBRD Managing Director for Infrastructure.