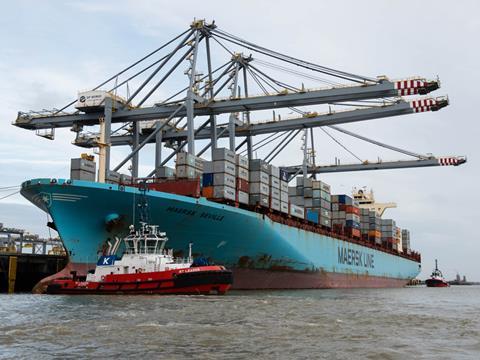 UK: Freightliner Ltd announced on April 17 that is to launch daily services from London Gateway to six destinations in the UK.
During May shipping lines Hamburg Süd and Hapag-Lloyd are due to transfer their UK calls to the new container port on the Thames, including services to the east and west coasts of South America, the Middle East, Pakistan and India.
'We have moved quickly to meet the demands of our customers as a result of their decision to ship to London Gateway', said Freightliner Ltd Commercial Director Keith Gray. 'These planned daily services are tailored to meet the expected customer demand and are designed to allow flexibility and room for growth in the future'.
To be introduced around May 2, the new services will operate to Birmingham, Bristol, Glasgow, Leeds, Liverpool and Manchester. This will take the number of daily services operated by Freightliner Ltd from 100 to 106.
The London Gateway project was described in the September 2012 issue of Railway Gazette International, which subscribers can read in the digital archive.