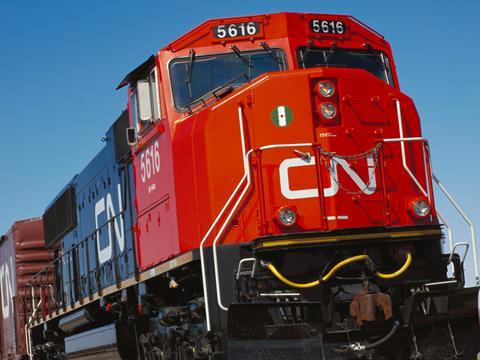 NORTH AMERICA: An information-sharing and safety practice review is being launched by Class I railroad Canadian National across its network, with a view to ensuring the communities its trains pass through have a better understanding of how hazardous materials are transported.
'Under our engagement programme, CN is approaching municipal officials and their emergency responders to ensure that they have contact information for appropriate CN officials', says CN Chief Executive Claude Mongeau. 'CN understands that municipalities need more transparency from railways about the dangerous commodities being moved through their communities', although he noted that '99·9% of rail movements of dangerous goods arrive at their destination without a release caused by an accident'.
The community engagement programme will involve around 1100 places in Canada and a further 870 in the USA.