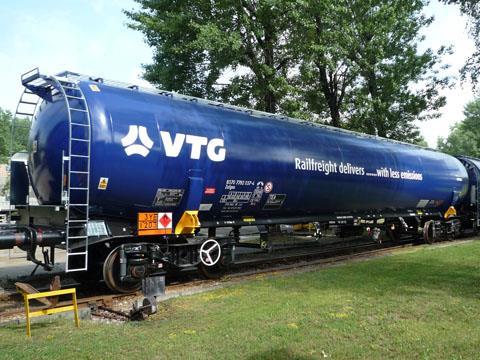 UK: Leasing firm VTG Rail UK is taking delivery of 50 high-capacity petroleum tank wagons built by Greenbrier Europe.
They are equipped with 'track-friendly' TF25 bogies, and feature a self-supporting tank which reduces weight by eliminating the need for a separate underframe. This gives the wagon a maximum payload of 76 tonnes, or 102 m3, within an axleload of 25·4 tonnes.
A vapour recovery system enables both top and bottom loading, with the vapour displaced during loading being captured, liquefied and returned to the storage tanks.
Half of the new wagons will replace older vehicles, and half will be leased directly to Greenergy, which supplies a fifth of the petrol and diesel sold in the UK.