MONTENEGRO: Kombinovani Prevoz Montenegro ran the first independently operated freight train in the country on September 9.
KPM is part of the Kombinovani Prevoz Group, which is based in Serbia and has subsidiaries in Croatia and Montenegro. The group has over 200 employees and more than 20 diesel and electric locomotives, and in 2022 operated 2 915 trains carrying 1 845 734 tonnes of freight.
The Montenegrin subsidiary was formed in September 2021 to operate through services from Serbia to the port of Bar and to Albania, using interoperatble locomotives to significantly shorten border crossing timings.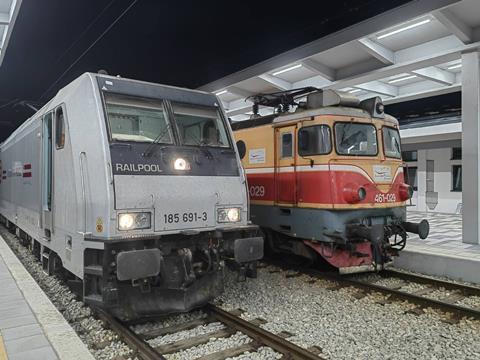 Two Bombardier Transportation Traxx AC2 electric locomotive have been certified for use in Montenegro, and certification of further locomotives is underway including ČKD-build diesels which are needed for shunting and last mile operations. Certification of Siemens Mobility Vectron locomotives is also planned.
'We in Kombinovani Prevoz Group are very proud of our achievement in writing new pages in the history of Montenegrin railways as the first independent operator to establish an interoperable rail connection from Serbia to the port of Bar', CEO Branko Petković told Railway Gazette International. 'We are looking forward to the exciting future of rail development in the Balkan region.'