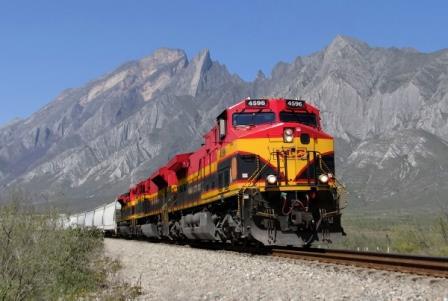 MEXICO: The Secretariat of Infrastructure, Communications & Transport has extended Kansas City Southern de México's operating concession by 10 years, in return for a commitment to 4bn pesos of infrastructure investments including the Celaya-NBA Line bypass to separate KCSM and Ferromex tracks.
KCSM's exclusive concession now runs to 2037.
'This agreement and amendment reinforce our strong partnership with the Mexican government, and our long-standing commitment to support Mexico's railway network, which plays an essential role in promoting the country's economic growth', said KCSM President & General Manager Oscar Augusto Del Cueto Cuevas on July 20.
The agreement was welcomed by Canadian Pacific, which acquired KCSM's parent company KCS in December 2021. The KCS shares are currently held in a voting trust to ensure independent operation until the US Surface Transportation Board completes its regulatory review of the proposed merger of CP and KCS to form Canadian Pacific Kansas City as a railway spanning the USA, Mexico and Canada.