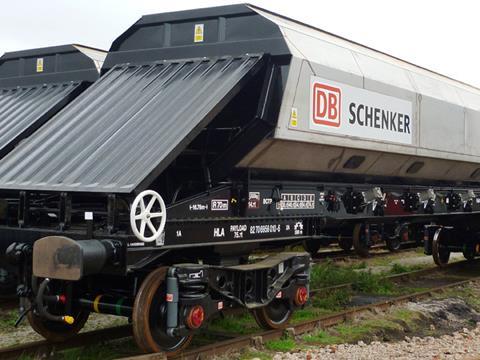 UK: The government announced the allocation of an extra £55m 'to further expand the Strategic Rail Freight Network' in the Chancellor of the Exchequer's Autumn Statement on November 29.
This will fund works including doubling of 7 km of single track between Soham and Ely, the most restrictive bottleneck on the route from the Port of Felixstowe to the West Coast Main Line at Nuneaton, which is now cleared to the W10 loading gauge for intermodal traffic.
A related improvement is clearance to W10 gauge of the Midland Main Line from Syston to Long Eaton and Stoke-on-Trent, which will allow trains to be diverted away from a bottleneck through Leicester.
Freight operators DB Schenker Rail UK and Freightliner welcomed the announcement. 'It is really pleasing that further support of the development of key rail routes from the major ports has been brought forward', said Lindsay Durham, Head of Rail Strategy at Freightliner Group. 'These schemes will really make a difference and relieve current capacity bottlenecks.'