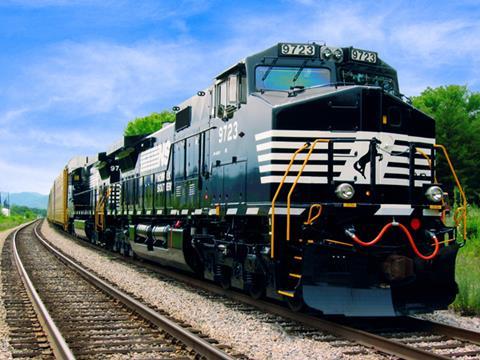 USA: Ahead of the now unachievable December 31 deadline for the introduction on PTC on routes carrying passenger trains and certain hazardous freight traffic, Norfolk Southern announced on October 20 that it would stop accepting shipments of poisonous-inhalation-hazard commodities with effect from December 1. NS has also written to Amtrak, Virginia Railway Express and Metra to notify them that passenger trains will not be permitted to operate on its tracks after December 31.
The company said it was installing PTC on the required lines and equipment 'as fast as is safe and practical', but 'despite investment of nearly $1bn to date, NS will not meet the deadline'.
Bipartisan legislation which would extend the PTC deadline to December 31 2018 was introduced by the leaders of the House Committee on Transportation & Infrastructure on September 30.
'We remain hopeful that Congress will grant the railroad industry an extension of the PTC deadline and appreciate the consideration elected officials and regulators are giving this issue,' said NS Chairman, President & CEO James A Squires. 'However, in order to conduct lawful operations on January 1 2016 and beyond, we must plan ahead to clear affected loaded and empty freight cars from our system.'