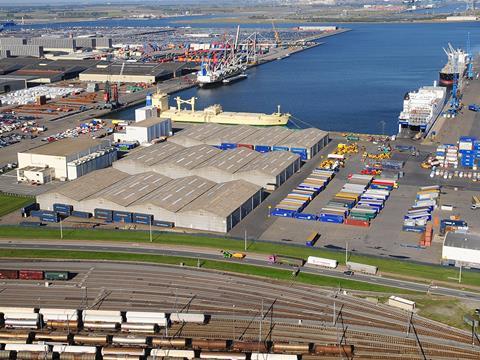 BELGIUM: A neutral operator to provide wagonload freight services within the Port of Antwerpen is being sought by Railport Antwerpen NV, a company established by the port authority, the Essenscia federation of chemical and life sciences companies and industry association Alfaport.
The aim is to increase the flexibility of 'last mile' services from the main marshalling yards, so that industrial customers would be less dependent on the operating schedules of the main line operators.
The chosen operator would provide services in selected areas within the port from early 2016. If this pilot project proves successful, the service would be extended to the entire port, with appropriate traffic management, IT and tracking and tracing systems rolled out.
'In collaboration with experts from industry, logistics and the rail sector, during the past few months we have developed various concepts for gathering and distributing wagons within the port area', said Koen Cuypers, the Port Authority's senior advisor for rail transport. 'The time is now ripe to test these models out in practice.'