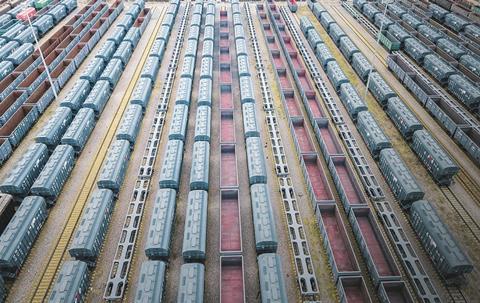 RUSSIA: Rolling stock owner Railgo has awarded United Wagon Co a contract to supply 200 Type 15-9993 tank wagons for transporting petroleum products, which it will use to assess the design's operational advantages before taking a decision on future purchases.
Railgo is one of the 10 largest fleet owners in Russia, managing 30 000 wagons. It has one of the country's three largest tank wagon fleets.
'This is just a trial batch of innovative UWC cars for testing purposes', said Railgo Chairman Rahman Khalilov when the order was announced on November 5. 'After conducting tests on different routes, we will look at where we are seeing the greatest economic benefits, and will then take a decision concerning our future partnership.'
The Type 15-9993 wagon offers a capacity of 88 m3 or 73·3 tonnes, up to 7 tonnes more than comparable designs. It also offers increased maintenance intervals which the manufacturer says can reduced life-cycle costs almost threefold.