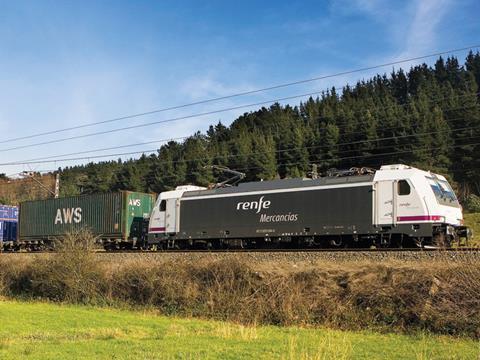 SPAIN: National operator Renfe has announced a restructuring of its freight business, aiming to transform Renfe Mercancías to ensure its 'economic, financial and operational viability'. Latterly advising the President of Renfe on freight strategy, experienced railway manager Abelardo Carrillo has been appointed as Director General of the restructured operation.
With its freight business having faced on-rail competition since 2005, Renfe says that more commercial management is now essential. It is therefore aiming to put management of the freight business on a more focused basis, within its product areas, subsidiaries and joint ventures, with the aim of improving efficiency and meeting the 'essential' objective of ensuring long-term viability. Development of international traffic will be a particular priority.
While Renfe's passenger activities, and high speed in particular, have recently enjoyed growth levels above 6%, in the face of private-sector competition its freight business has suffered from the impact of the financial crisis on the Spanish economy, high production costs and a lack of flexibility. Renfe Mercancías made a loss of €20⋅9m in the first half of 2016, with revenue down 11⋅6% on the year before at €111⋅3m.
Faced with the gravity of this situation, sale of the business to DB was attempted. However, the latter is understood to have decided against acquiring Renfe's freight activities.