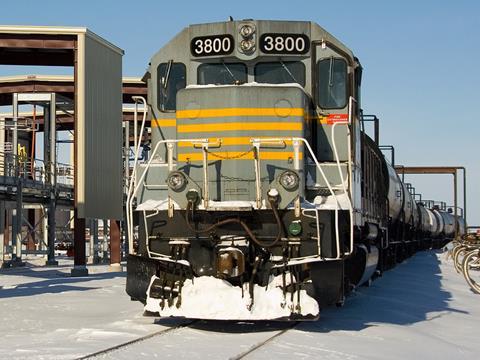 USA: The Short Line Safety Institute has launched a leadership programme focused on developing new and experienced railway managers' soft skills including communication, mentoring and coaching.
It combines role play, self-assessment and group discussion of topics including delivering constructive feedback, managing to agreement, coaching, building high performing teams and giving credit.
'Based on the findings of more than 70 safety culture assessments we've conducted on short line railroads, soft skills were identified as areas of opportunity to continuously improve safety culture', said SLSI Executive Director Tom Murta. 'To answer that need, SLSI has developed a highly interactive programme for railroad managers that care deeply about their mission and their teams but lack formal training in leadership skills.'
The programme is available free of charge, and can be made offered to individual operators or groups of railways.
The first event was hosted by Iowa Northern Railway and attracted 26 attendees from 12 short lines. 'This is a foundational course that every short line railroad supervisor should strongly consider completing', said participant Tom Leopold, Chief Safety & Compliance Officer at Anacostia Rail Holdings Co.