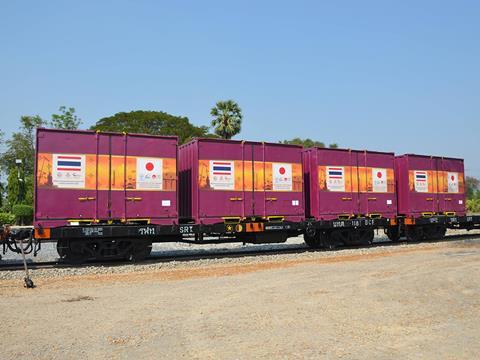 THAILAND: State Railway of Thailand has launched a trial freight service using 12 foot containers. These are smaller than standard 20 foot containers, and it is hoped this will simplify last-mile transport by road and mean freight can handled at existing stations more easily.
The Japanese-backed trials were launched with a ceremony at Nong Pladuk junction in Ban Pong on February 5. The two trial routes start at Bang Sue in Bangkok and run 722 km north to Lamphun and 433 km northeast to Khon Kaen.
JR Freight operates a network of similar services on Japan's 1 067 mm gauge network. If the trials prove successful, a Japanese-Thai joint venture could be formed to acquire a dedicated fleet of locomotives and wagons to operate container services.