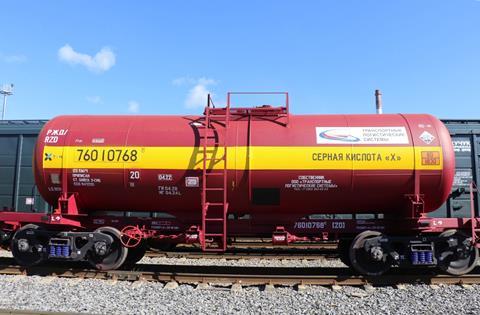 RUSSIA: United Wagon Co has supplied Transport Logistics Systems with a batch of 77 tonne/44 m3 capacity Type 15-9545 sulphuric acid tank wagons.
This is the first order TLS has placed with UWC, and its first for the latest generation of specialised wagons.
'Siberia is one of Russia's largest transportation and transit hubs', said TLS CEO Oleg Balakirev. 'In order to work effectively in this highly competitive environment, companies require not only efficiency and high professional standards from their teams, but also modern rolling stock.
'We see this delivery of UWC tank cars as our first trial run, but hopefully not the final step on the journey towards operating a fleet of new generation wagons.'