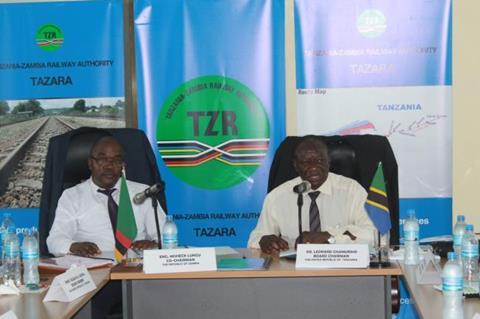 AFRICA: The Tanzania-Zambia Railway Authority board chaired by Tanzania and Zambia's permanent secretaries responsible for transport has directed the railway's management to 'aggressively seek additional freight traffic in order to capture more business'.
The railway should also take steps to improve safety, increase capacity accommodate more private operators, lower operating costs further and engage with the Tanzania Port Authority to offer 'joint total route costing so that rates offered to customers can be reduced.'
Meeting on January 13 to review the railway's financial performance, the board commended the management for improvements in income generated and traffic volumes over the past five years, along with effective cost controls and an overall decrease in losses.
It noted the positive performance of an existing privately-operated open-access service, and called for agreements with additional private operators to optimise use of the infrastructure.
Last October the TAZARA Council of Ministers requested the preparation of a bankable business plan which would enable the governments to seek financing for the railway from outside investors.