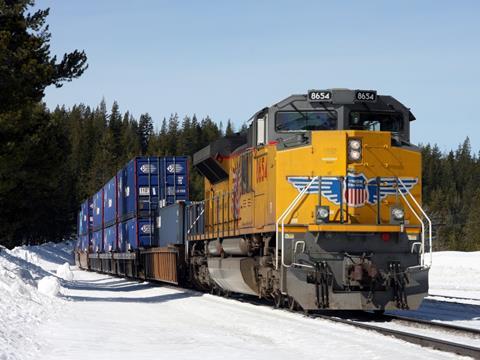 USA: On October 1 Union Pacific began the phased roll-out of its Unified Plan 2020, an operating plan designed to implement 'precision scheduled railroading' principles with the aim of achieving an operating ratio of 60 by 2020 and 55 in the longer term.
UP said the implementation of precision scheduled railroading at other large North American railways had helped to drive improved service reliability, increase operating efficiency and reduce network complexity.
The key principles of Unified Plan 2020 include:
shifting the focus of operations from moving trains to moving wagons;
minimising wagon dwell times, marshalling and locomotive requirements;
blending existing services to form more 'general-purpose' trains;
balancing train movements to improve the utilisation of crews and other assets.
The plan is initially being implemented on Union Pacific's eastern north–south corridor to streamline operations between Wisconsin and Texas. Further roll-out will occur in phases, with initial implementation across the entire network expected by 2020.
'We are not currently meeting customer expectations', said Chairman, President & CEO Lance Fritz. 'Unified Plan 2020 is our path forward to secure our place as the industry leader in safety, service and financial performance.'