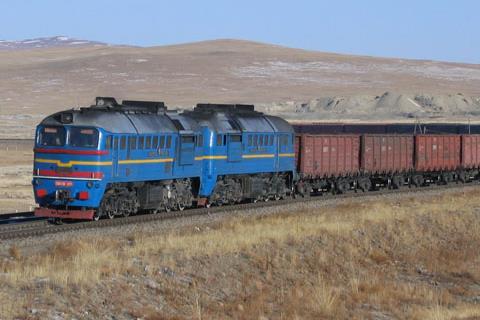 MONGOLIA: Financing company Bodi International has awarded United Wagon Co a contract to supply 810 high capacity open wagons which will be used to carry coal from the Tavan Tolgoi deposit in southern Mongolia for export to China. The Russian manufacturer said these would be the first 25 tonne axleload wagons on Mongolia's 1 520 mm gauge national network.
Chinese suppliers were amongst the six companies which bid for the contract.
The Type 12-9853 wagon developed by UWC's All-Union Research & Development Centre for Transportation Technology and produced at its Tikhvin factory has a capacity of 75 tonnes and 92 m3, up to 10% more than similar cars available on the market, and is designed to offer extended maintenance intervals and a 32-year service life.
The first batch of 100 wagons is scheduled to be delivered this year.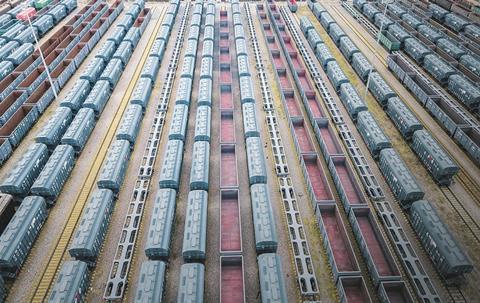 UWC said entering the Mongolian market would reduce its exposure to fluctuations in the Russian domestic market, diversifying its sales geography and helping to keeping its production facilities busy.
'The growth of our export capacity shows that UWC is recognised as a supplier of quality rolling stock not only in the domestic market, but also internationally', said executive director Andrey Krivchenkov ion January 11. 'Bodi International is a large company with a strong investment portfolio. We are very pleased to start our co-operation and look forward to developing it further.'
UWC cited reports from Mongolia's National Statistics Office that rail shipments in the first 11 months of 2020 totalled 27·5 million tonnes, up 7·3% on the same period last year. The growth was attributed to increased exports, particularly to China, and to a rise in transit traffic.
UWC said railway projects associated with the exploitation of coal and iron ore deposits offered the potential for further medium term growth in demand for rolling stock.