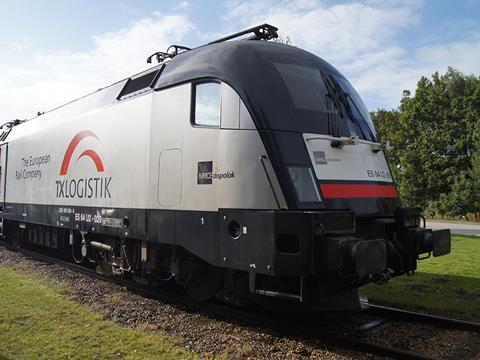 TX Logistik has increased its intermodal connections between Padborg in Denmark and Verona in Italy from five to six round trips per week, following an upgrade of its Padborg terminal. 'With daily departures, we offer our customers more flexibility, attractive slots for third parties and are optimally set up in the terminal', said Patrick Zilles, Director of Sales & Marketing. Around half of the traffic is temperature-sensitive goods including hanging meat, cheese and milk going south, and fruit and vegetables travelling from Italy to Scandinavia.
Following a one-year trial, the Nomad Tech joint venture of Nomad Digital and EMEF is now providing DB Cargo with remote online condition monitoring systems for 90 locomotives under a five-year deal. DB Cargo expects 2 000 of its locomotives will be providing data to its asset intelligence centre by 2020, up from 600 at present.
Canadian Pacific has launched the cpr.ca/HazMat webpage to showcase its capabilities for responding to incidents involving hazardous materials and the training available to first responders.
SNCF subsidiary Naviland Cargo is due in October to begin moving intermodal consignments between Rennes and Vénissieux in the eastern suburbs of Lyon for Rennes Terminal. Formed by road haulage group Montmur to take over the activities of Combiwest which went into liquidation earlier this year, Rennes Terminal hopes to be moving some 40 containers a day in both directions, principally carrying agricultural produce to the Lyon area.
Hoval has begun dispatching boilers from Austria to China by rail rather than by sea. Rail Cargo Group transported the first batch by road to München, then 12 000 km by rail via Poland, Belarus, Russia and Kazakhstan to Chongqing, arriving by road in Xi'an 30 days after departure.