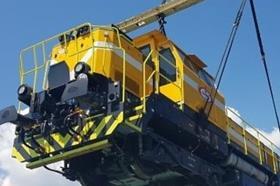 DB Cargo Czechia has completed the delivery of five EffiShunter 600 locomotives from CZ Loko's factory in the Czech Republic to İskenderun Demir ve Çelik's steelworks at İsdemir in Turkey. The first two were transported by road for more than half of the 3 000 km journey, with the other three taking a largely rail-based route and crossing Sea of Marmara by ferry. 'We were able to accumulate new experience while offering a complex logistics solution with rail transport playing a starring role', said Jan Rajnoch, Head of Sales at DB Cargo Czechia.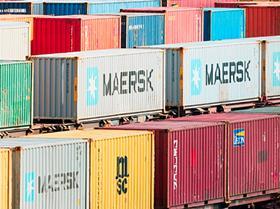 Austria's Rail Cargo Group now uses the WeChat app, which it said would enable Chinese customers and partners to get in touch.
The 2019 edition of the Regulation concerning the International Carriage of Dangerous Goods by Rail is now available on OTIF's website in Russian. RID had previously been published in French, German and English, OTIF's working languages.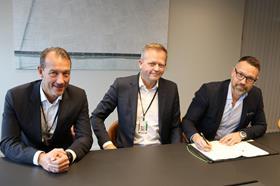 Schenker AS and Green Cargo have signed an agreement for the operation from January 1 of five North Rail Express trains per week between Oslo and Narvik. They will have a capacity of 52 TEU and carry consumer goods, medicine, salmon and industrial raw materials.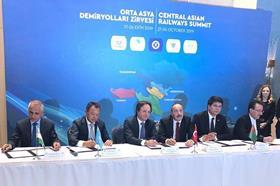 Uniform tariffs for transit container trains from China were agreed by the heads of the national railways of Kazakhstan, Turkey, Iran, Uzbekistan and Turkmenistan during the Central Asian Railways Summit in Ankara on October 24. They also discussed co-operation to increase the efficiency of the transport process and reduce delivery times.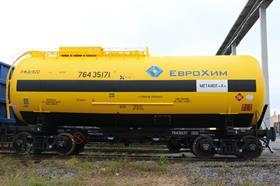 United Wagon Co's TikhvinChemMash subsidiary is to supply EuroChem Group company NAK Azot with 60 Type 15-6880 methanol tank wagons by the end of the year. The 25 tonne axle load wagons have a capacity of 73 tones or 88 m³.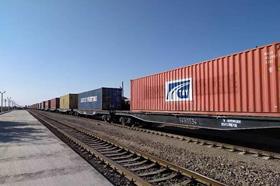 On October 24 the first container train from Turkmenistan to China left Kelif, running via Serhetyaka, Bolashak, Altynkol and Korgas to Qingdao. It carried 45 40 ft containers of potassium. An initial monthly test service is planned by Transport & Logistics Centre of Turkmenistan, KTZ-Express of Kazakhstan and XUAR of China.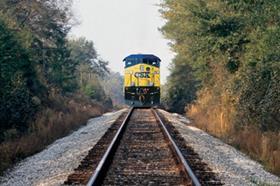 CSX Corp has announced Q3 earnings of $856m, down from $894m in the same period last year. It recorded a company record operating ratio of 56·8, compared to 58·7 in the prior year. Revenue was down 5% at $2·98bn, with merchandise growth more than offset by declines at coal and intermodal. Expenses decreased 8%, driven by efficiency gains and volume-related savings.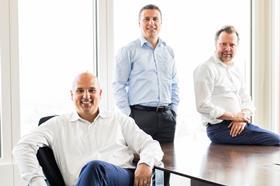 Kurt Coffyn joined Belgian freight operator Lineas as Chief Operations Officer on November 1, succeeding Rik Vos who has left the company. Sam Bruynseels will join Lineas as Chief Commercial Officer at the beginning of 2020, succeeding Lars Redeligx who is also stepping down.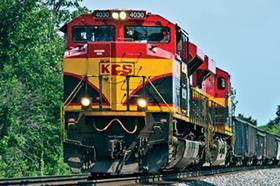 Kansas City Southern has released its 2018 sustainability report, For the Long Haul: Delivering Prosperity, Valuing People, Protecting the Planet. KCS said it has lowered its carbon footprint by reducing waste and energy usage, assisted by the use of fuel-reduction technologies and operational initiatives, and has also reduced reportable injuries.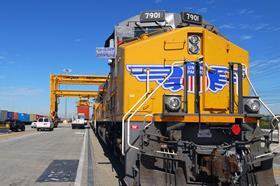 Union Pacific Corp has reported Q3 net income of $1·6bn, similar to last year. Operating income of $2·2bn was down 2%. Growth in industrial volumes was more than offset by declines in agricultural products, premium and energy shipments. 'Given the challenging volume environment we delivered solid third quarter financial results, including an all-time best quarterly operating ratio of 59·5', said Chairman, President & CEO Lance Fritz.