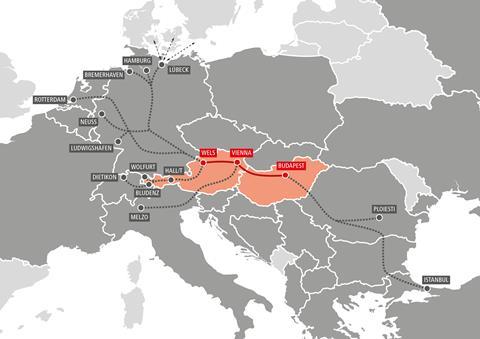 Rail Cargo Group has launched a thrice-weekly Wels – Wien – Budapest service under its TransFER brand in co-operation with Kombiverkehr.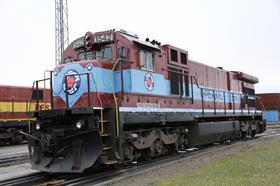 The Finnish subsidiary of Estonia's Operail has signed long-term agreements to lease 195 wood chip wagons to forest product customers including Metsä Group. An initial 55 wagons have been handed over, with the rest to follow by the end of this year. Operail said demand for wagons continues to be strong, and the investment of more than €10m was in line with its strategy to increase its presence in Finland and to expand its leasing activities.
On November 6 Slovakian operator Railtrans International took delivery of two Siemens Mobility Vectron MS electric locomotives.
Budamar has taken delivery of five Siemens Mobility Vectron MS locos for use by its subsidiaries.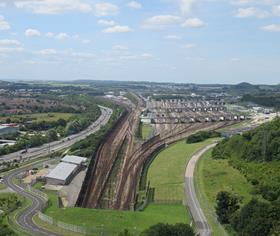 Eurotunnel said its Le Shuttle freight services during October benefited from stock piling ahead of the possible Brexit date of October 31, setting an all-time traffic record of 153 600 lorries transported, up 1% year-on-year and beating the previous record set in March. Its passenger shuttles carried 205 371 vehicles on October, also up 1% on the previous year and the highest October traffic since 2003 owing to a favourable calendar effect related to the half-term holidays.
'Rail's 2020 Crossroads: Market Share vs Operating Ratio' will be the theme of the Midwest Association of Rail Shippers' winter meeting which is to be held in in Lombard, Illinois, on January 14–16. 'While railroads continue to become more efficient, overall traffic and the freight market share are declining', according to MARS President Tom Surma. 'We will discuss the impacts on shippers during this challenging environment.'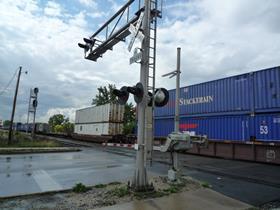 The Operation Lifesaver rail safety education group has launched a redesigned website. 'The new oli.org is visually more appealing, easier to navigate and designed for optimal viewing whether the visitor is using a laptop, desktop or mobile device', said Executive Director Rachel Maleh. 'We made it our priority to meet accessibility standards and create easily identifiable resources that are only a click away for our website visitors and rail safety partners.'
Christopher J Williams has been elected to the Union Pacific Corp board. He is chairman of Siebert Williams Shank & Co, one of the USA's largest women- and minority-owned investment banks, and was previously founder, Chairman & CEO of The Williams Capital Group. 'Chris is a highly regarded financial services industry leader who brings a unique combination of strategy development, business experience and financial acumen to our board', said UP Chairman President & CEO Lance Fritz.