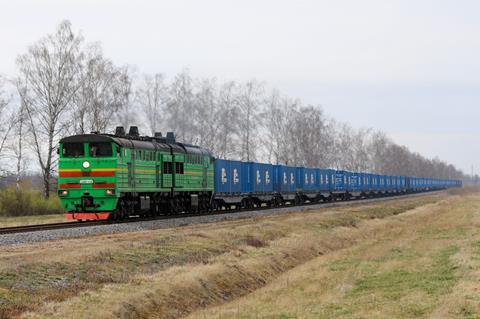 A 1 000 m long train carrying 100 TEU of containers from China has reached Kaliningrad via Latvia and Lithuania. Negotiations for the extra-long train to transit Latvia began in October and an agreement was signed by national railway LDz and Russian Railways in February. 'Organisation of such technically complicated transportation, at the time when many sectors are in downtime, is an evident signal to our partners that LDz is ready to adapt to new circumstances and challenges despite the current situation in the world', said LDz Chairman Māris Kleinbergs.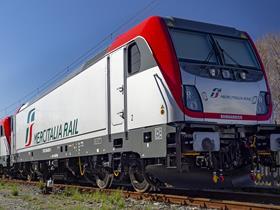 Mercitalia Group has launched a service connecting Padova Interporto to with Bari and Catania. It is initially carrying essential goods including food and beverages, medical supplies, paper and plastic during the pandemic. There are three round trips each week, to be increased to six by the summer. The service is designed for heavy, bulk and palletised goods both in conventional tanks and containers or P400 semi-trailers to Bari, combining two supply chains that usually travel separately.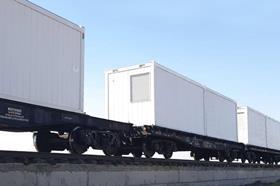 Kazakhstan's KTZ Express organised the transport of 226 relocatable buildings from Opornaya to Burunday near Almaty for a prefabricated 280-bed infectious disease hospital which is being built by BI Group.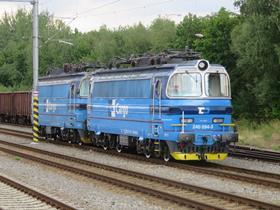 ČD Cargo has taken delivery of the last of 100 Zacns 88 m3 Jumbo high-capacity tank wagons ordered from Tatravagónka Poprad in 2019.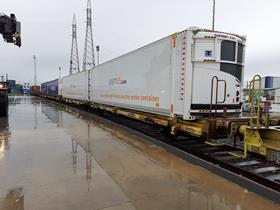 Transfesa Logistics has launched a refrigerated express service linking Valencia and Murcia to London in 72 h, carrying hygiene and medical products as well as fruit and vegetables. 'This is another step in the development of our international corridors, thus expanding services to a strategic segment', said CEO Bernd Hullerum. 'In Valencia we have also just opened a 2 000 m² warehouse for food products. The railway is, now more than ever, the most sustainable and reliable means of transport.'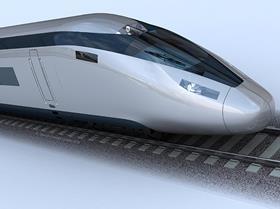 Responding to the notice to proceed with Phase 1 of the UK's High Speed 2 project, Director General of the Rail Freight Group Maggie Simpson said 'this decision is welcome news for many of our member businesses who will supply materials and engineering services to build this vital new railway. At a time of ongoing economic uncertainty this is a shot in the arm for the rail freight sector.'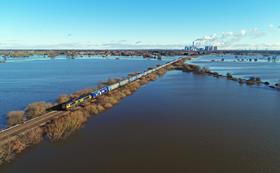 GB Railfreight also welcomed the construction phase of High Speed 2. 'Uncertainty about the future of the project followed by the Covid-19 disruption has caused difficulties for the sector. Confidence that work is about to begin will be a big boost for businesses across the UK', said Managing Director John Smith. 'GBRf has already been playing a role in supporting preparations for the construction phase to begin and we will support the delivery of the project though our role in the construction supply chain.'