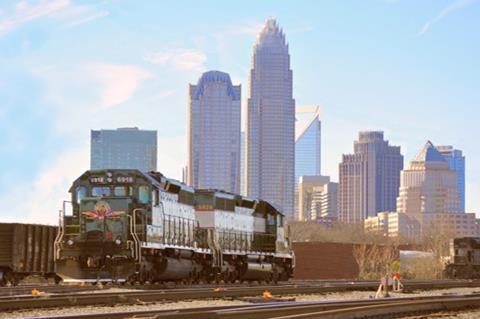 The Aberdeen Carolina & Western Railway has been awarded a $13m USDOT Consolidated Rail Infrastructure & Safety Improvements grant to support a $27m infrastructure upgrading programme including the rehabilitation of three bridges, construction of sidings and track renewals. The Class III railway said 'this is an economic game changer for North Carolina because it will attract new industry and jobs into the service area and improve access to the North American rail network'.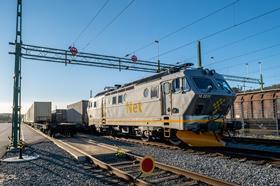 Norwegian operator Cargonet has launched a weekly service between Oslo and the Port of Göteborg. 'Our experience is that demand for an environmentally friendly transport solution between Oslo and the Port of Göteborg has increased in recent years' explained Cargonet CEO Erik Røhne. 'With our broad range of services, we can ensure effective transport to and from all the major cities in Norway.'
Nurminen Logistics is now offering a weekly rail service to carry refrigerated containers from Narvik and Helsinki to Hefei and Chongqing, with a journey time of 11 to 14 days. One train can carry 40 45' reefer containers, with temperatures between -25ºC and +25 ºC monitored reliably throughout the journey.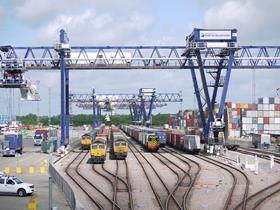 Responding to the UK government announcement of plans to reform the passenger sector on September 21, the Rail Freight Group called for 'full recognition of the rail freight sector'. RFG Executive Director Maggie Simpson said 'freight operators continue to operate in the private sector, as they have done for the past two decades. They, and their customers, expect their needs to be placed at the heart of the railway, alongside, and no less than, the needs of passengers.'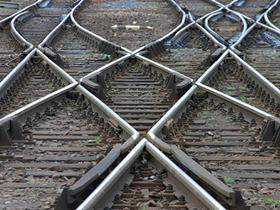 Transfesa Logistics has launched an express refrigerated service between the DB Cargo-operated terminals at Almussafes in València and Barking in London, initially involving 15 consignments per week of fresh fruit and vegetables for supermarket chain Tesco. Two trains per day leave Almussafes at 20.00 and are routed via the break of gauge at Cerbère, where the wheelsets of the wagons are changed. Transfesa Logistics has also requested paths on High Speed 1 with the aim of reducing the journey time to 60 h.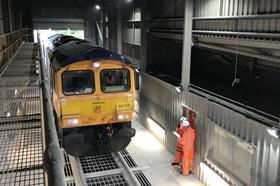 Tarmac has renewed its aggregates transport contract with GB Railfreight for a further five years from January 2020. GBRf will provide hopper and box wagons for the services covering the northern package of Tarmac's rail operations, mainly from Arcow and Swinden railheads in North Yorkshire to destinations including Leeds, Hull and two sites in Manchester.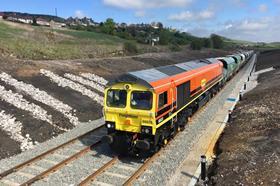 Freightliner has been awarded a renewed contract to haul an average of 50 trains a week carrying aggregate for Tarmac from sites in Derbyshire, Wales, Somerset and Herefordshire.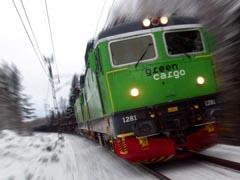 Green Cargo has renewed its contract for Rimini Street to provide and support SAP ECC 6.0 applications. 'Our ambition is to deliver an IT roadmap that is driven by business needs, avoiding huge investments and the risks of migrating to other platforms including the disruption to our business and the risk that the IT systems supporting our train network would go down', said the Swedish freight operator's CIO Ingo Paas.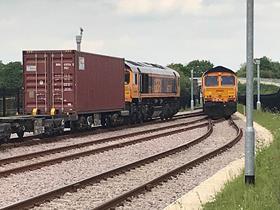 The Logistics UK association has called on the UK government to safeguard opportunities for rail freight as it seeks to make fundamental changes to the passenger franchising system. 'We are urging the government to ensure the needs of this critical sector are not side-lined in any political discussion on rail – which  tend to prioritise passenger transport – and, instead,  recognise that freight is an equally important part of the rail network's contribution to economic growth', said Zoe McLernon, Policy Manager of Multimodal at Logistics UK, on September 24. 'We are asking that rail freight operators are granted fair, equal access to the network, and that freight paths are preserved; government must provide the right framework for its use to grow.'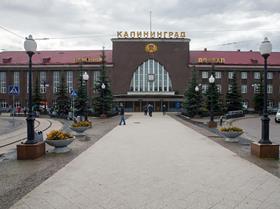 Next month Russian Railways subsidiary UTLC ERA and Belintertrans-Germany are to launch regular multimodal services using rail from Altynkol on the Kzakhstan-China border to Kaliningrad and then by sea to Hamburg. Pilot shipments were sent in August and September, with a transit time from Chongqing to Hamburg of 12 and 14 days. Rail and sea timetables are co-ordinated to ensure 'efficiency, availability and clarity of service'.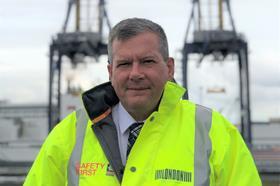 Forth Ports, the UK's third largest ports group, has appointed Ian Wilson as Intermodal & Logistics Development Manager, focusing on its rail offering in Tilbury and Grangemouth. 'We have invested over £250m to create Tilbury2 and when the railhead opens at the port later this year, it will be capable of handling the longest freight trains on the tracks', said Chief Operating Officer Stuart Wallace. 'We also have a multi-million pound investment programme underway in Grangemouth to further enhance our rail offering, providing a seamless link between our hubs on the Thames and Grangemouth.'