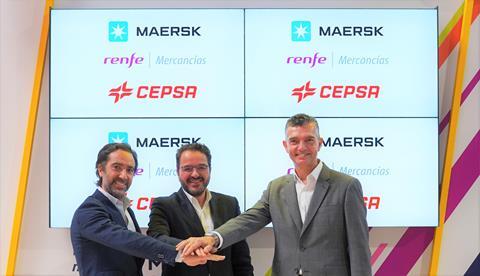 On June 8 RENFE Mercancías, CEPSA and Maersk signed an agreement for a three-month trial using biofuel on the non-electrified Algeciras – Bobadilla section of the rail motorway moving semitrailers between Algeciras and Madrid. The biofuel will be produced using waste cooking oils from CEPSA's Parque Energético La Rábida plant near Palos de la Frontera.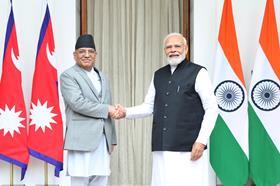 The Prime Ministers of India and Nepal launched cross-border rail freight operations from Bathnaha on the Indian side to the Biratnagar Customs Yard in Nepal on June 1, saying this would facilitate the seamless movement of goods and pave the way for deeper economic and trade collaboration.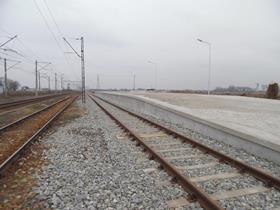 The European Climate, Infrastructure & Environment Executive Agency has signed a grant under the Military Mobility call to support the modernisation of road-rail loading points at 13 location across Poland. On June 6 CINEA said dual-use military and civilian infrastructure would both improve freight transport by rail and enhance military mobility.
Norfolk Southern has appointed Atkins Nuclear Secured to conduct an independent review of the company's safety culture, training, employee engagement, oversight and monitoring and communications protocols and practices. 'The nuclear industry is the gold standard for industrial safety, and we intend to set the gold standard for the railroad industry', said NS President & CEO Alan Shaw on May 25.
VTG has expended its FastTrack network of wagons available for last-minute and short-term bookings, with a set of 90 ft Sggmrs container wagons based at Dourges Container Terminal in northern France. Faccs hopper wagons are now available at Mainz-Mombach to transport building materials, and Eanos box wagons for scrap, wood, ores and coal are positioned at Bottrop-Süd.
ADIF and RENFE have signed an agreement to create a Córdoba – Sevilla – Huelva branch from the future Algeciras to Madrid and Zaragoza rail motorway. There would initially be one train each way per day between Huelva and Madrid-Abroñigal, which will be the temporary terminus until modernisation of the Madrid-Vicálvaro site is completed.