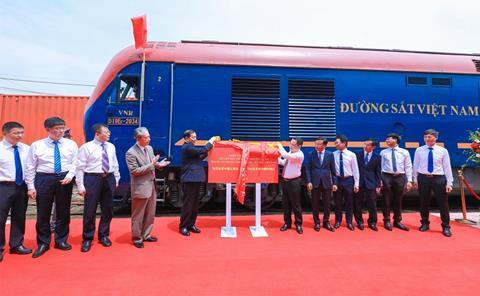 A ceremony was held at Hanoi's Yên Viên station on August 2 to mark the arrival of the first train service carrying freight from Shijiazhuang in China. The 2 700 km route was covered in five days, with 23 wagons arriving with 800 tonnes of consignments.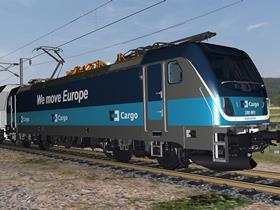 ČD Cargo has awarded Alstom a €45m contract to supply a further 12 Traxx MS3 electric locos in H1 2026. They are intended to support international expansion, particularly in Poland and Slovakia, and will be fitted with Alstom's Atlas ETCS Baseline 3 onboard equipment. ČD has operated 16 similar locos since 2019, with 21 on order for delivery in 2024–25.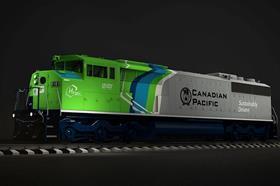 Canadian Pacific Kansas City has ordered 18 more Ballard Power Systems 200 kW fuel cell units for its expanded hydrogen locomotive programme. Ballard has supplied CPKC with 20 fuel cell units over the past two years for trial use in three types of locomotives. Development is focusing on the range at different temperatures, heavy haul applications and fine-tuning auxiliary loads to avoid waste.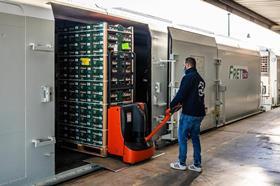 The French government has called tenders for the operation beyond 2024 of an overnight express freight service which carries fruit and vegetables from Perpignan to Rungis in Paris. It is currently operated by Fret SNCF using ageing refrigerated wagons.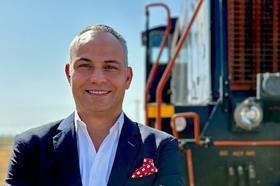 OmniTRAX has appointed former Amazon global supply chain executive Shariff Gonnella as President of The Brownsville & Rio Grande International Railway from August 1, following the retirement of Norma Torres. OmniTRAX said Gonnella's experience of developing global infrastructure and international transportation strategies would help transform the line in Texas into a global freight gateway.
CSX has added a further eight locations in seven US states to its CSX Select Site industrial development programme which connects expanding companies with 'highly desirable' rail-served properties.
Cross-border rail project promoter Oman & Etihad Rail Co has signed a memorandum of understanding to provide Jindal Shadeed Iron & Steel with transport between the Sohar Port steel complex and the UAE using the future railway. Annual capacity would be up to 4 million tonnes.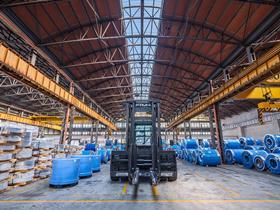 ÖBB Rail Cargo Group has merged the previously separate management of its Desio and San Stino terminals under the Rail Cargo Logistics Terminals Italy name.
From December the Malungsfors terminal will be added to Swedish national operator Green Cargo's network. Container shuttle services operated for forest products company Fiskarheden to the port of Göteborg will increase from one to three trains per week, with paths for up to five.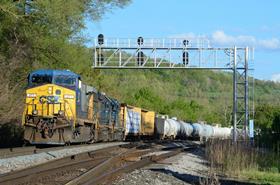 CSX and the International Association of Sheet Metal, Air, Rail and Transportation Workers — Transportation Division have agreed to extend the railway's conductor training programme from four to five weeks to provide additional hands-on experience before on-the-job training. The extra week of sessions at the CSX Training Center in Atlanta will focus on shunting, radio communication, securing equipment, brake tests and other aspects of the conductor's role. Hands-on activities begin in the third week.