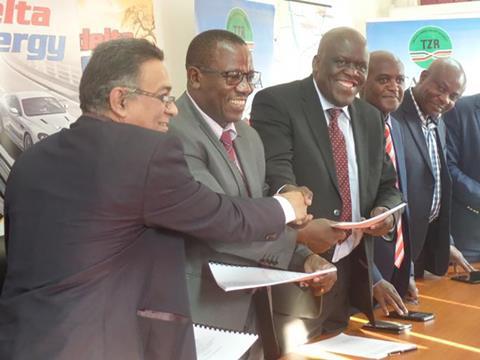 AFRICA: Following the implementation of a Zambian regulation requiring 30% of selected bulk commodities to be transported by rail rather than by road, Delta Energy Zambia has awarded Tanzania-Zambia Railway Authority and Zambia Railways Ltd a contract to transport petroleum from the Port of Dar es Salaam in Tanzania to Ndola in Zambia.
The contract runs for a three-month trial period starting on September 1, and covers the transport of 6 million litres/month.
TAZARA Chief Executive Bruno Ching'andu said the trial would provide a good opportunity for the operator to demonstrate its ability to deliver another type of traffic by rail.
'This is another area where we have competitive advantage and it will be good for us to demonstrate our capability to move bulk liquids safely and cost effectively', he said when the contract was signed on August 14. 'We are, therefore, delighted to get this opportunity and are looking forward to getting down to work as quickly as possible.'