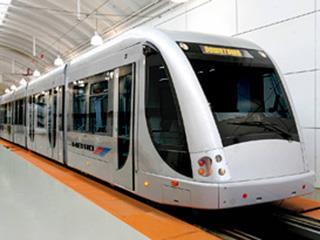 USA: Representatives of the Federal Transit Administration and the Metropolitan Transit Authority of Harris County signed full funding grant agreements worth $900m on November 28 which will support two extensions to Houston's light rail network totalling 19 km.
Already under construction, the North and Southeast corridors are scheduled to open in 2015. The North Line will run from the North Line Transit Center to UH Downtown, while the Southeast Line runs from Smith to Palm Center.
Construction has been contracted to the Houston Rapid Transit Joint Venture, which is led by Parsons Transportation Group with Granite Construction Co, Kiwit Texas Construction and Stacy and Witbeck. The scope of the work includes 24 stations, storage and inspection facilities and a major renovation to the existing Rail Operations Center.
FTA has approved the start of final design for Sound Transit's 233 km East Link light rail line connecting Seattle with Mercer Island, Bellevue and Redmond, which is expected to cost $25bn. Sound Transit has signed a memo­randum of understanding with Bellevue City Council, which will contribute up to $160m towards the cost of a tunnel in that city. Construction is expected to begin in 2015, with revenue service starting in 2023; the line is forecast to be carrying 50 000 passengers a day by 2050.