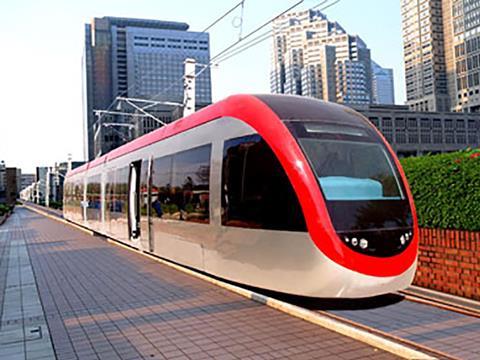 CHINA: Canadian company Ballard Power Systems and China's Tangshan Railway Vehicle Co announced the signing of a C$3m definitive agreement for the development of a fuel cell power module for trams on November 1. This builds on a framework agreement announced in June.
The companies envisage that a prototype tram will be rolled out next year, fitted with a custom-designed 200 kW Ballard fuel cell with a lifetime of at least 20 000 operating hours.
TRC said it selected Ballard as its partner because of its 'demonstrated leadership' in fuel cell technology and 'extensive field experience'. Ballard President & CEO Randy MacEwen said the growing demand for public transport in China along with 'acknowledgement of the severe air quality issues' makes fuel cell-powered trams 'an intriguing market opportunity'.