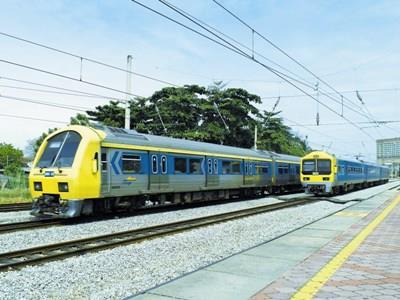 MALAYSIA: Prime Minister Najib Razak has announced plans to spend a further 160bn ringgit on main line and urban railways by 2020, a three-fold increase on capital expenditure levels seen over the past 20 years.
Noting that 'we are seeing a massive expansion of the rail network in Asia', Razak told a conference in Kuala Lumpur on September 10 that 'we need to update knowledge in all areas of rail construction and systems, from station management to scheduling, monitoring and ticketing'.
According to national land transport authority SPAD, the funding would support the ongoing programme of double-tracking and electrifying trunk routes on KTMB's metre-gauge network, with the 1 000 km north-south corridor between Pedang Besar and Johor Bahru due for completion by 2018.
The government also expects to complete the MY Rapid Transit heavy metro network around Kuala Lumpur, extending it from the 51 route-km already approved to 150 km. Planning for construction of a 300 km high speed line between Kuala Lumpur and Singapore continues, with tendering expected next year with a view to construction commencing in 2015 and opening in 2020.