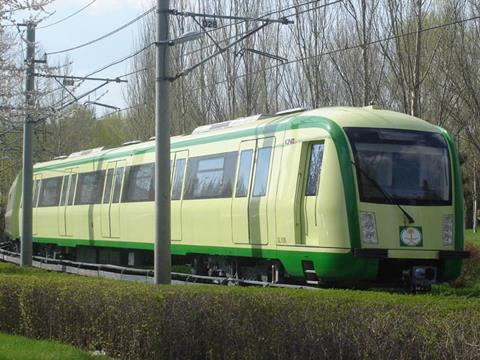 SAUDI ARABIA: Chinese manufacturer CNR Changchun Railway Vehicles has shipped the first 24 of 204 metro cars which will be used to transport pilgrims around Makkah, Mina, Muzdalifah and Arafat during the 2010 Hajj (MR 9.09 p12). The cars were due to arrive in Jeddah on May 20.
The order for 17 12-car trains was awarded to CNR by the Saudi Ministry of Municipal & Rural Affairs on April 3 2009. The trains will work the 18·1 km Al Mashaaer Al Mugadassah Southern Line, which is due to open on November 13. Deliveries must be completed by November 26.
Each train is 276·8 m long and 3091 mm wide, with a total capacity of 3850 passengers, including 540 seated. Each air-conditioned car has 45 longitudinal seats and five doors per side to reduce boarding times. Power is drawn from overhead catenary at 1·5 kV DC. Special features include train-mounted wheel flange lubrication and fire alarms, and modifications to the braking system to suit local sandy conditions.
Serco has won a £10·5m, one-year contract to provide operations and maintenance consultancy to the CRCC-Beijing Railway Administration consortium which is building the metro under a turnkey contract.