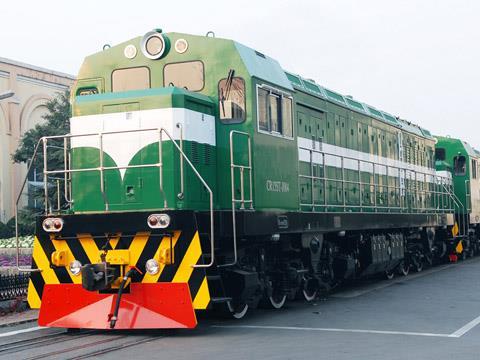 SAUDI ARABIA: India's state owned-railway consultancy RITES has signed an agreement to operate the 1 500 km North-South Railway on behalf of project promoter Saudi Railway Company. The contract runs to the end of 2013, when passenger services are due to be launched. The total value is linked to the traffic carried, but could be up to 278m riyals.
EMD is due to deliver 25 SD70ACS diesel locomotives and China South a total of 668 wagons for the line by September, ready for bauxite and phosphate traffic to begin by the end of the year (RG 8.09 p46).
According to SAR Deputy CEO, Operations, Rumaih M Alrumaih, construction has been completed on around 800 route-km and the remainder will be completed this year, apart from the mixed-traffic link to Riyadh which will follow by 2013.