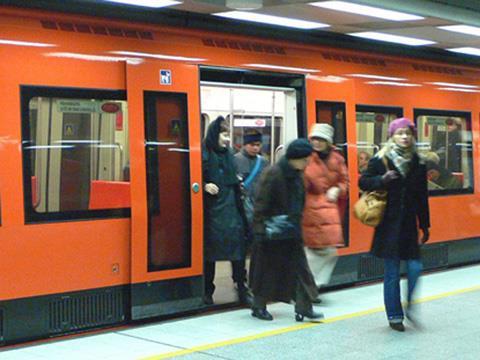 FINLAND: Helsinki metro operator HKL announced last month that the contract for Siemens to automate the city's metro line could not be fulfilled due to cost and technical factors.
Following two days of discussions, the scope has been scaled back and Siemens has offered a discount on the €100m deal signed in December 2008. Automated running on the 21 km line is still envisaged in 2014, but with a driver on board to control the doors and other functions.
A key stumbling block was the need to retrofit equipment on the 42 two-car M100 series trainsets which date from 1977-84 and following modernisation in 2004-09 are expected to last for another 20 years; the 12 Alstom M200 sets do not face the same problems. A further concern was the timetable for completing the 14 km western extension of the metro to Espoo.
An extension of Helsinki tram Line 8 from Salmisaari to Jätkäsaari opened on January 1, serving the former cargo harbour area at Jätkäsaari which is being redeveloped as a mixed commercial and residential suburb.

Planned by WSP Finland and built by VR Track and Rataratkaisut at a total cost of €2·3m, the 1·9 km extension has three stops. The extension includes the separately-funded Crusell Bridge built by Skanska Infra, which provides tram and road access to a district which was previously served only by a single road.