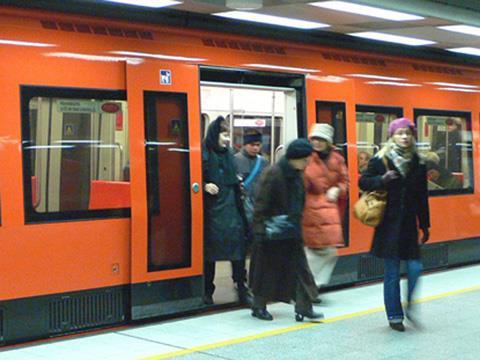 FINLAND: The 14 km western extension of the Helsinki metro from Ruoholahti to Matinkylä adding eight stations is to open on August 15, project promoter Länsimetro Oy announced on March 8.
Länsimetro said the seven-year project has cost €1·088bn, which is 28·3% higher than planned. It has employed 1 500 people and generated around 4 500 person-years of work.
Excavation of the twin tunnels, 15 vertical shafts and 54 cross-passages began in November 2009 and was completed by February 2014. The tracks were laid by December 2015, testing of the various railway and station systems is underway, and test running is due to start this month.
Services on the Y-shaped metro network will be operated from Mellunmäki to Tapiola and from Vuosaari to Matinkylä, increasing weekday peak services on the Tapiola – Itäkeskus shared section from every 4 min to every 2½ min
Construction of a further 7 km extension from Matinkylä to Kivenlahti extension adding five more stations is currently underway with completion expected in 2020.
An interview with Helsinki City Transport's Administratve Director

Yrjö Judstr

ö

m appeared in the June 2015 issue of Metro Report International, which subscribers can access in the digital archive.